Concrete Leveling Services
Concrete Leveling Services
Leveling concrete costs less than replacement & offers quick turnaround, typically only a few hours.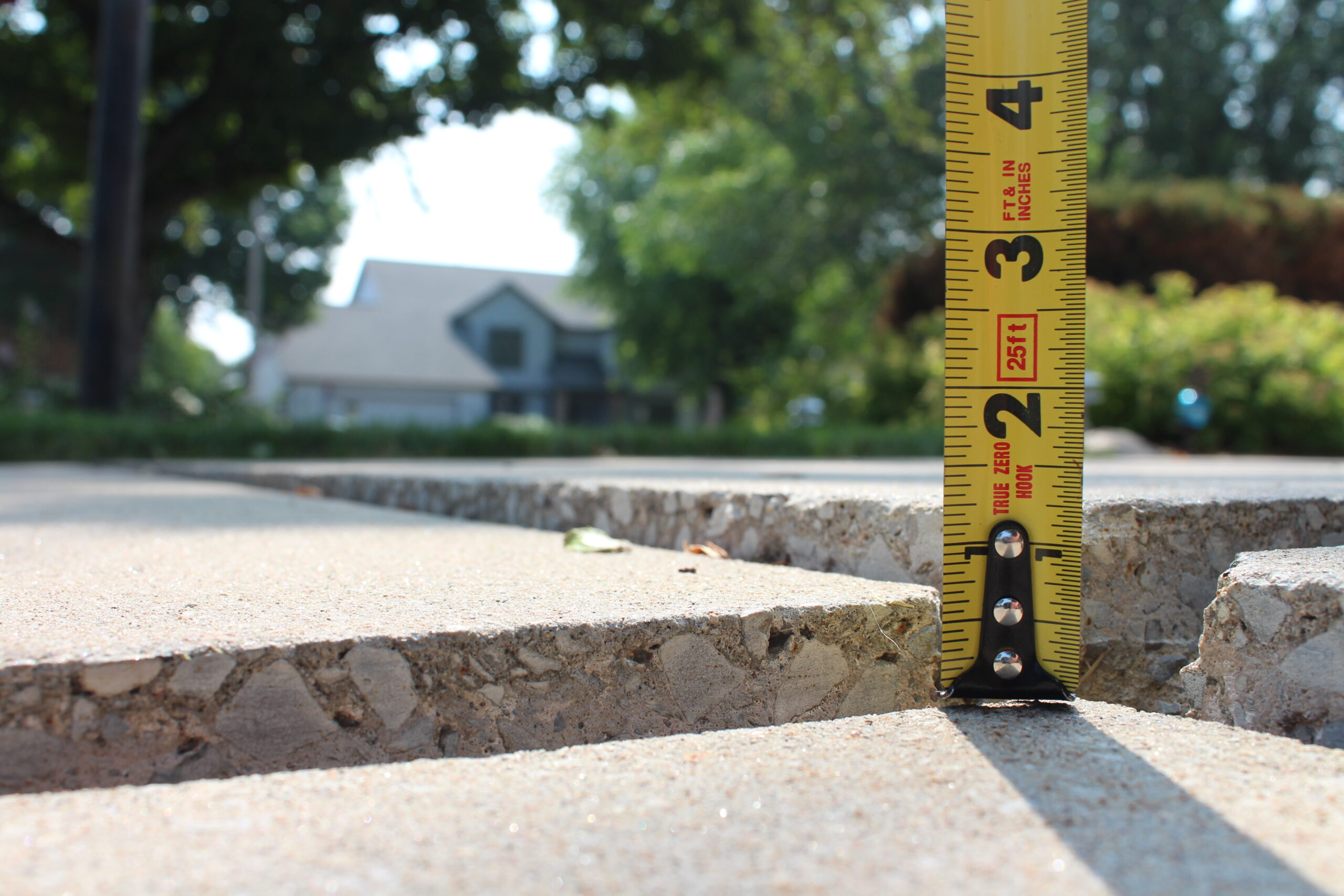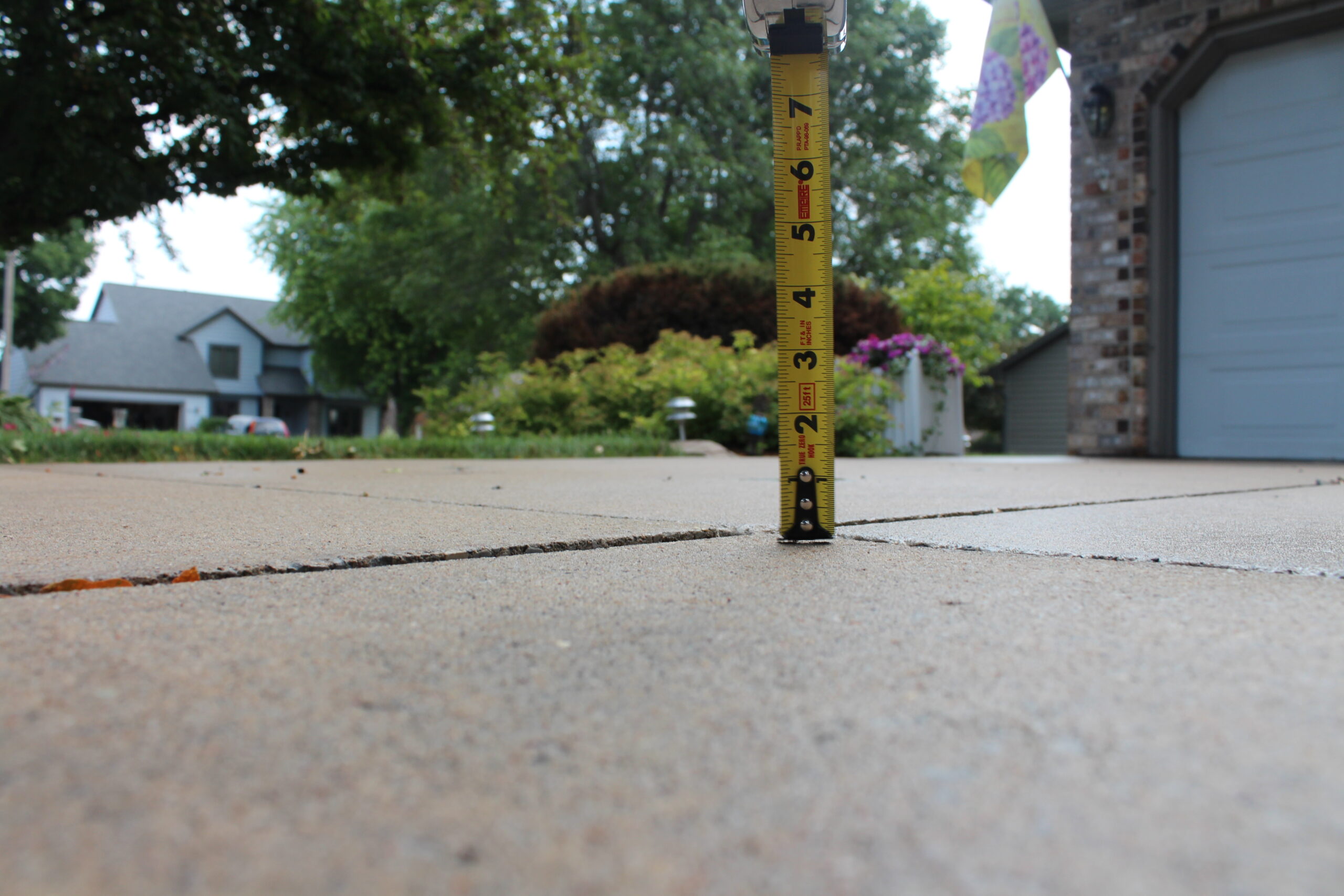 What is Concrete Leveling?
Concrete leveling is a cost-effective way to fix your uneven or sunken concrete. The process involves injecting a foam material or mud into or under the concrete slab that will make it level again. This is an affordable alternative to replacing the existing concrete and can be done in as little as one day.
The moist, humid conditions prevalent in the southern United States, including the Greater Houston area, create sinking concrete structures around homes and business properties. Leveling concrete helps to correct sunken areas or uneven surfaces as well as prevent future damage due to water leakage through cracks in the concrete. With C.A.T. Foam's quick and easy concrete leveling solutions for sunken sidewalks, pool decks, driveways, and other repairs, property owners can repair their sidewalks, pool decks, driveways, and more without fearing complete concrete replacement.
Benefits of Concrete Leveling Companies
When you have sunken or uneven concrete, it can cause problems like tripping hazards, water pooling in low spots, costs to repair damage from spills on high points of an improperly leveled floor.
Concrete leveling has many benefits: saving money and time by not replacing your entire slab with a new one; save existing concrete instead for a fraction of the cost per square foot!
The C.A.T. Foam team will use our expertise to level out your concrete without getting rid of it entirely at any point in the process. Achieving these savings while still restoring safety and convenience back into your home or business property is what we do best. We are proud to be able to offer this type of service along with many other concreting services for both residential and commercial projects!
Deep Foam Injection for Leveling Concrete: How It Works
Foam injection concrete leveling is a process where polyurethane foam material fills any voids and raises the surface. The expansion of this liquid causes it to reach its final volume in seconds, without compromising on strength or density. Foam injection can be done quickly with minimal mess, making it an ideal choice for many projects!
Foam injection concrete leveling is a quick and easy way to level your surface. There are many benefits of foam over traditional slurries, such as smaller hole sizes that can be used in highly visible or decorative areas for the perfect final look.
Best Uses for Foam Injection Concrete Leveling
Cleanliness – Foam injection concrete leveling is the best process for any problem that requires cleanliness. The ability to use fewer and smaller holes minimizes dust exposure, as well as minimizing material exposure on site. Furthermore, there's a mechanical connection between the foam injector and slab which means it provides a minimal amount of surface disturbance while still giving you optimal results!
Surfaces – The injection process has many uses, such as being the best method for repairing concrete that is sensitive or expensive. One example of this would be when a slab's decorative coating needs to be repaired with only small holes in it. The foam will seal any issues and can even have patches made from stained concrete so they blend into the surrounding material seamlessly!
Hard-to-Reach Locations – You know when your concrete is just too uneven for you to level it out with a grout truck? Well, if that's the case then foam injection could be just what you need. Foam injection equipment can go places where traditional trucks cannot and provide an effective solution no matter how big or small the problem may seem!