Crack Repair Services
Expert concrete fixers. We repair all the cracked, uneven concrete and broken edges that create tripping hazards.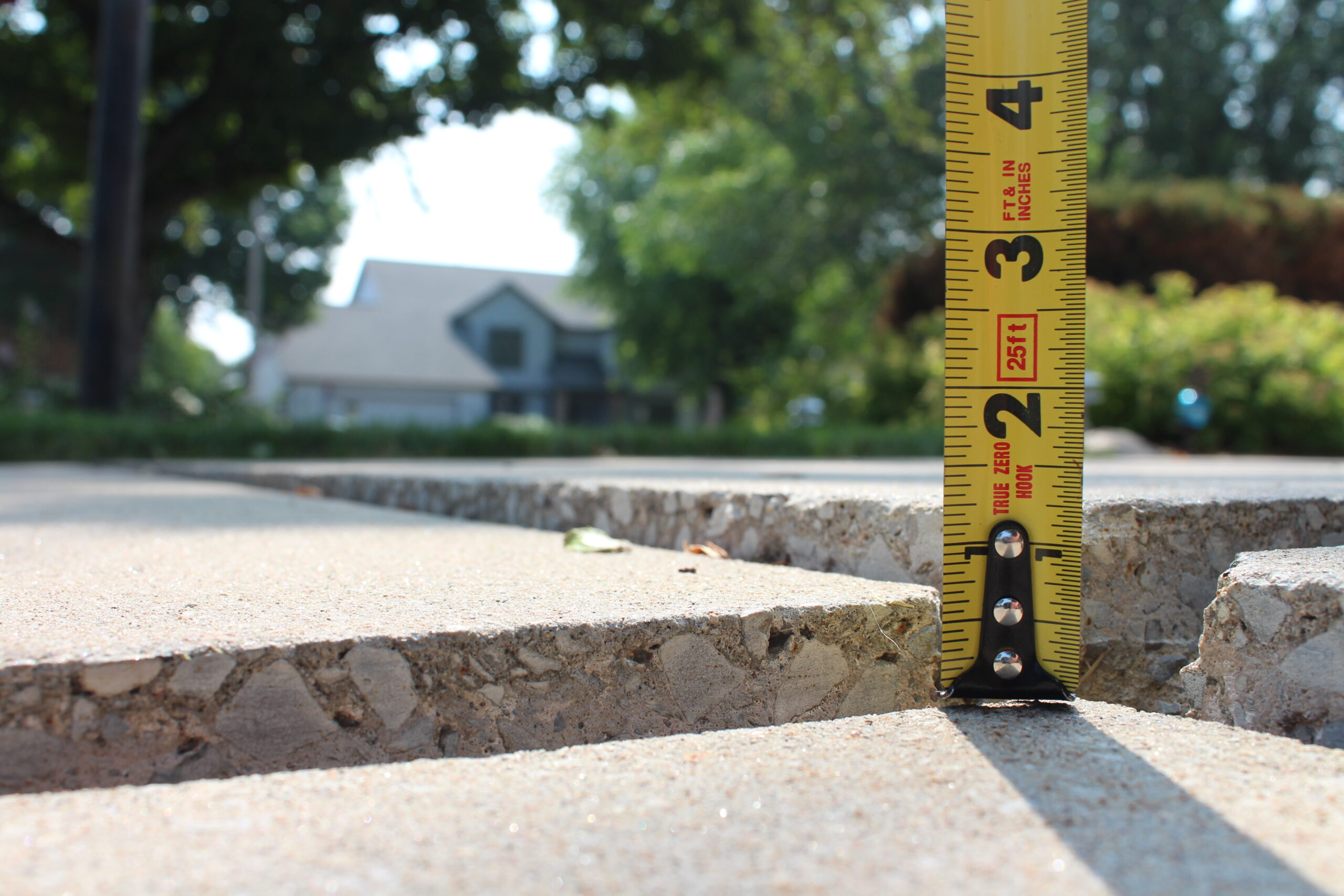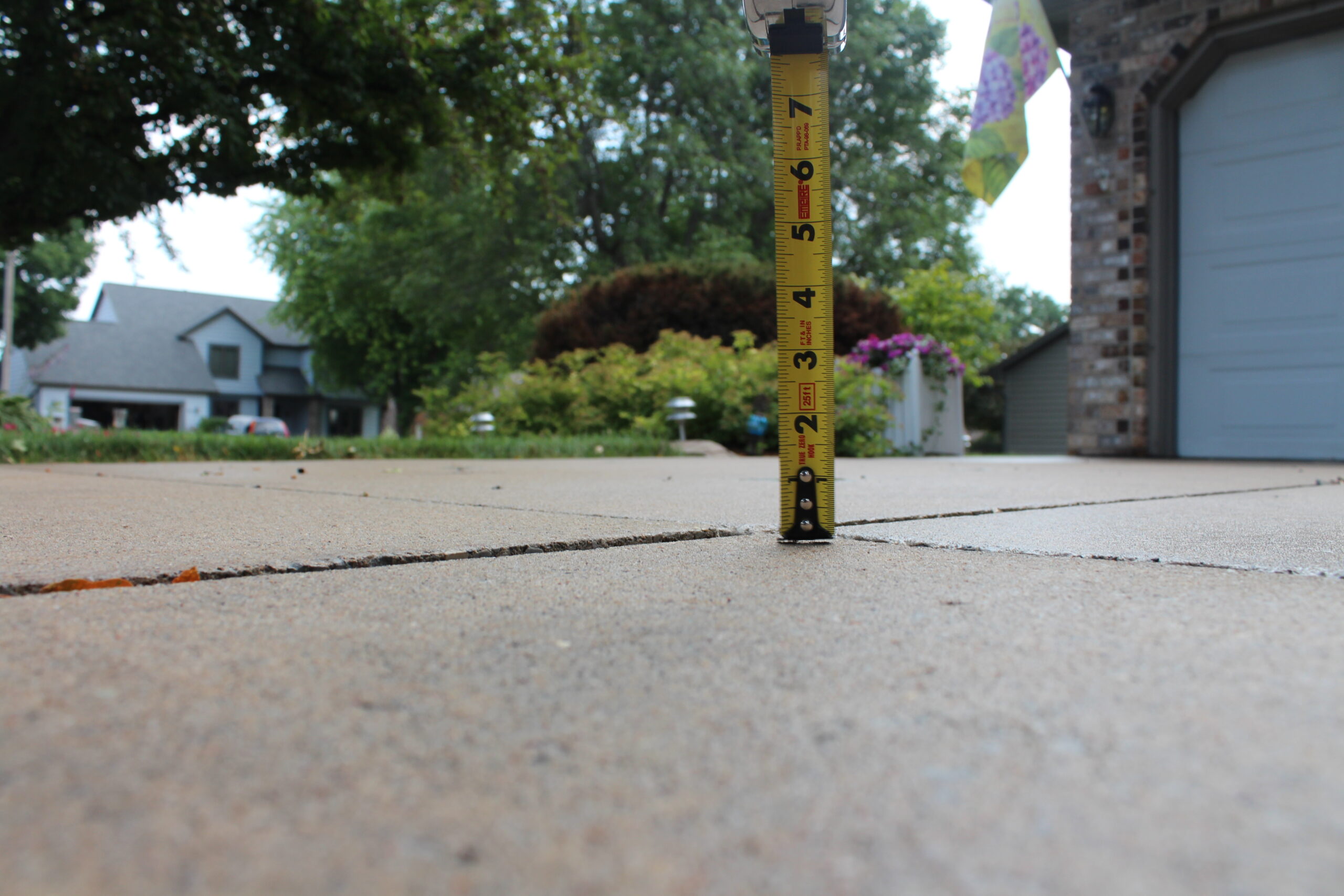 Need Concrete Crack Repair?
Have you ever noticed a crack in your concrete? It could be on the sidewalk or driveway, but it's probably not going to go away without some type of repair. If you're looking for a permanent fix that does not require tearing up and replacing the entire slab with new concrete, then deep foam injection is the answer! Read on for more information about how this process works and why it is so effective.
With our concrete repairs, we have the solution to your cracked and sunken driveways. We offer all the services you need for complete restoration including preservation of driveway slabs and proper correction before they are beyond repair – saving you time and money in replacement costs with a quick fix that will last much longer than expected!
Concrete Crack Repair: Foam Injection Concrete TX
When you hear the term "slab jacking," it's likely that repairing concrete cracks may not be your first thought. But like many things, slab jacking is much more than what meets the eye! Slab jackers will inject a mixture of sand, gravel, and cement to fill voids underneath slabs with pressure to level them out. This process also eliminates any need for costly excavation through this method which saves time and money on projects where there are numerous problems below ground level.
When sand and gravel won't work, voids are often filled with spray foam instead. This process is called "foam jacking" and while it's new when compared to the slab or mud jacking process; it has been road-tested for years – making this an effective, practical option that saves cost and maintains the quality of service.
How Foam Jacking Repairs Concrete Cracks
Foam jacking is a cost-effective way to fix concrete and other problems. Concrete professionals inject foam into small holes drilled in your pavement, sidewalk, or driveway, so the job goes faster than mud jacking with less mess!
Foam jacks are self-contained units that pull up at your property when you need concrete crack repair or leveling. They drill dime-sized (5/8″) holes for injection posts which allow them to inject foam through pressurized pipes directly onto the area needing repair without any messy overspray. The smaller hole also means there's no chance of damage from debris getting stuck inside or ruining the aesthetic appearance.
After drilling the injection holes, the crew inserts a flexible hose into the posts and begins the process of injecting foam into the areas in need of repair. In the case of concrete lifting or raising, the bursts of foam begin to lift the area to bring it level. For crack repair, the foam seals the joint or expanded area with foam.
C.A.T. Foam: Your Solution to Cracks in Concrete
Cracks in concrete are unsightly and can lead to bigger problems down the road.
The cracks in your driveway or sidewalks will get worse over time, especially if they're not fixed. If you want a permanent solution that doesn't involve tearing up and replacing the entire slab with new concrete, deep foam injection is the answer!
Deep foam injection is a cost-effective way to raise sunken concrete slabs, so they look brand new again. Our services include preservation of driveway slabs and properties throughout the greater Houston area. Our customers love us because we do amazing work at affordable prices! Contact us today for an estimate on restoring your cracked or sinking concrete back to its original state!